Bishop's Park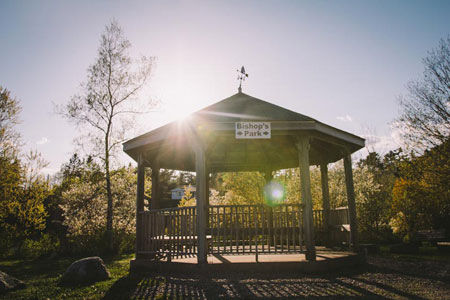 Bishop Park borders Fitzroy River and offers panoramic views of Hubbards Cove and the surrounding village on the South Shore.

Enjoy this waterside park with gazebo, picnic tables, walking trails, gardens, and interpretive panels. Other activities include bird watching, exploring the area's wildlife and fishing.

Admission is free and the park is open year-round.
15 Shore Club Road
Hubbards, Nova Scotia