Hooked Rug Museum of North America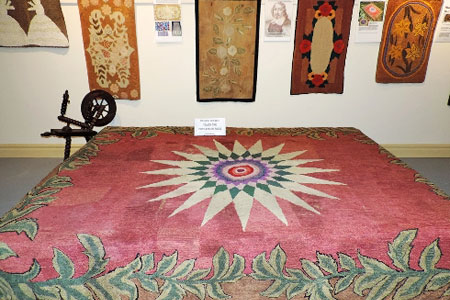 There is no admission to the Market Place portion of the museum and all shopping is tax-free. Come in and see our hundreds of hooked rugs and keepsakes as well as other consignment items.

Entering the museum you are plunged into the history of the art of rug hooking in the Interpretive Centre which focuses on the beginning of rug hooking in North America.

Visitors to the museum will learn the names of famous rug hooking artists. Names like Burnham, Frost, Turner, Tremblay, Mowat, Garrett and many more.
Hubbards, Nova Scotia