Peggy's Cove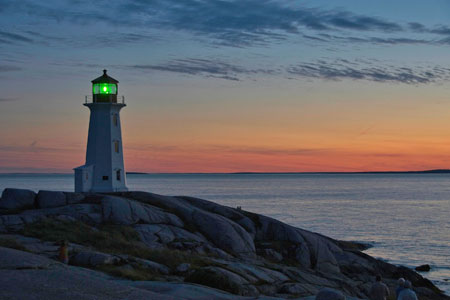 The historic lighthouse and fishing village, combined with the stunning scenery in this area, are the main attractions.

Spend a day walking and shopping in Peggy's Cove. This is a working fishing village with all that accompanies that activity. Fishermen come and go, lobster traps and fish nets decorate the wharves and roadside, and fishing boats come and go from the local wharf. Learn the geology and history of the village as told on story boards located throughout the area.

Located just an hour from the capital city of Halifax, the village of Peggy's Cove and the iconic lighthouse may be reached on Route 333 from Halifax, or via Highway 103 from Halifax to Exit 5 and then onto Route 333.

Peggy's Cove, Nova Scotia